Go to Products >> Manage Order
Full Payment:
A customer made a full payment when booking.
Partial Payment:
A Customer only made a partial payment when booking.
When a customer pays remaining amount, you need to update Deposit Status by: - Click "ID" in "Order ID" Column to view order details - If Order Status is "Processing" or "Completed", you have to choose Order Status "on hold" to edit Deposit Status.
You can change Deposit by edit item:
Or click "Pay Full" to payment remaining amount: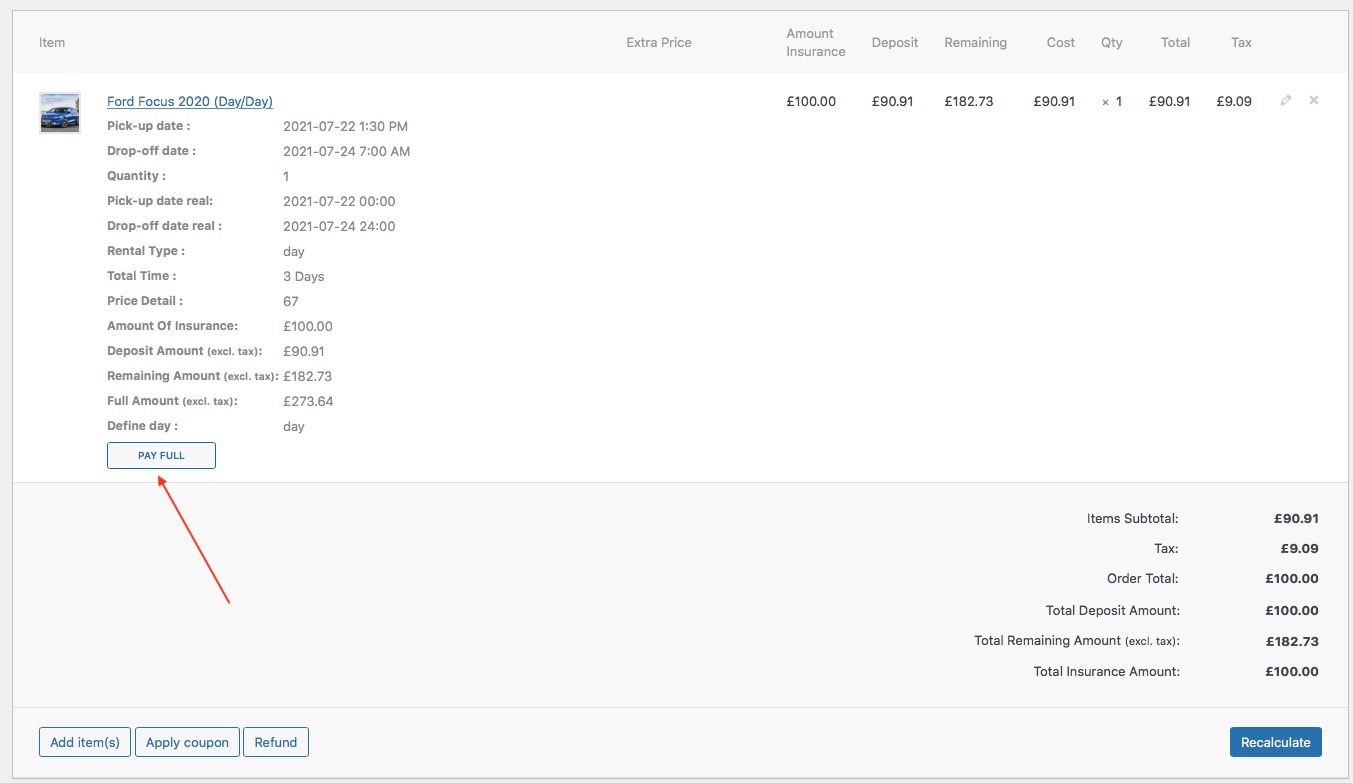 After updating Deposit Status, you will see Deposit Status: Full Amount